 Guides
Transcribing videos
Flowplayer offers AI-driven speech to text transcriptions that automatically add the transcript as a vtt subtitle to the video and displays it in the player.
There are three ways to start transcribing videos.
Configure the Workspace settings to automatically start transcribing on video asset uploads.
Manually start transcription by clicking "View files" and then select transcription language for the video asset.
Using the API to start the transcription per video.
Manually starting transcriptions
Start by opening in the View Files dialog on the Video page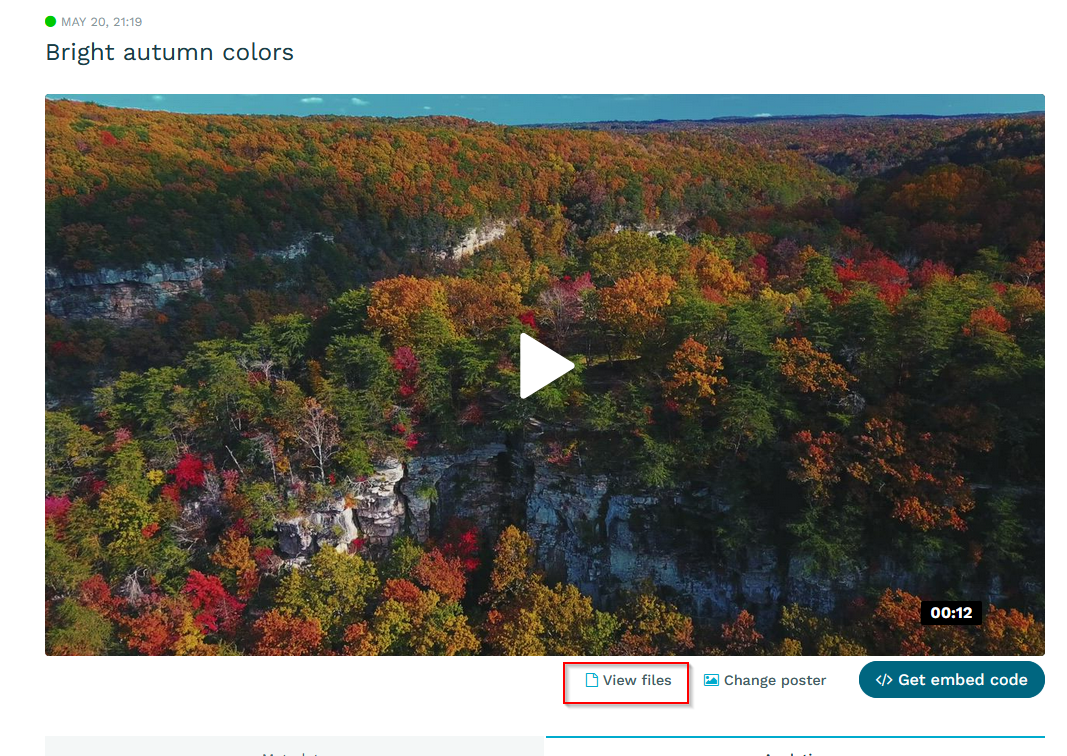 Select the language to be used for the transcription

If the transcription job successfully starts you should see a "Transcription in progress"

When completed the transcription will be available as a WebVTT text track.

Supported languages
Flowplayer can transcribe files in any of the following languages
Detect from Metadata*
follow-input

Chinese (Cantonese)
yue-Hant-HK

Chinese (Mandarin)
cmn-Hans-CN
* Detect from metadata uses the language meta data on the input file's audio track to determine the language. If that is not possible it will default to English.