 An impressive live streaming platform that you can rely on
Flowplayer has everything you need for scalable live or simulated live streaming.
Flowplayer has everything you need for large-scale live broadcasting. We strive for ease of use while providing all the necessities for professional users.
Our streaming platform is designed to help you manage and achieve any high-quality live or simulated live streaming goal to a global audience, on any device, at any scale. The Live streaming platform is available on Enterprise plans.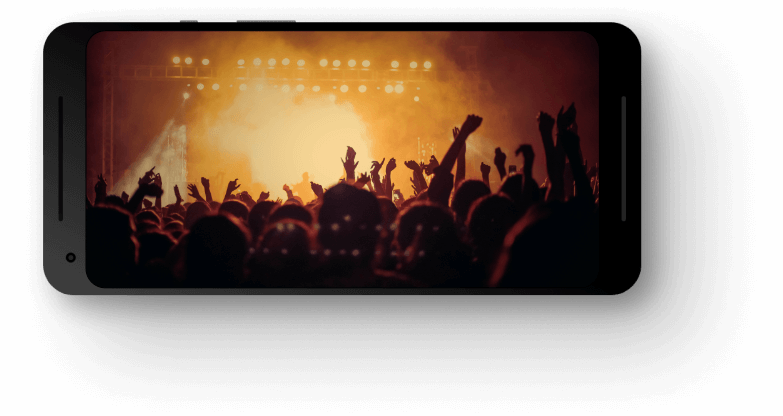 Go live instantly
Live streaming made simple. Connect with your audience immediately with the "go live now" feature. Built for ease of use and efficient content publishing. You click once, and you are ready to start live streaming to any device.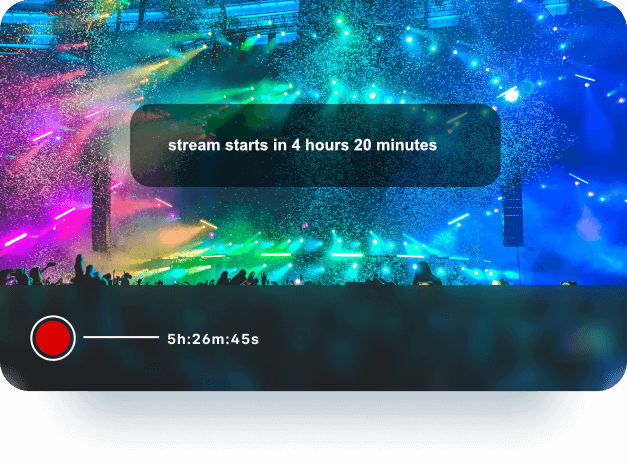 Schedule a stream
Organise a live stream for a later and present a countdown to your audience before the event starts to build excitement and anticipation. Perfect for entertainment events, sporting events and scheduled announcements.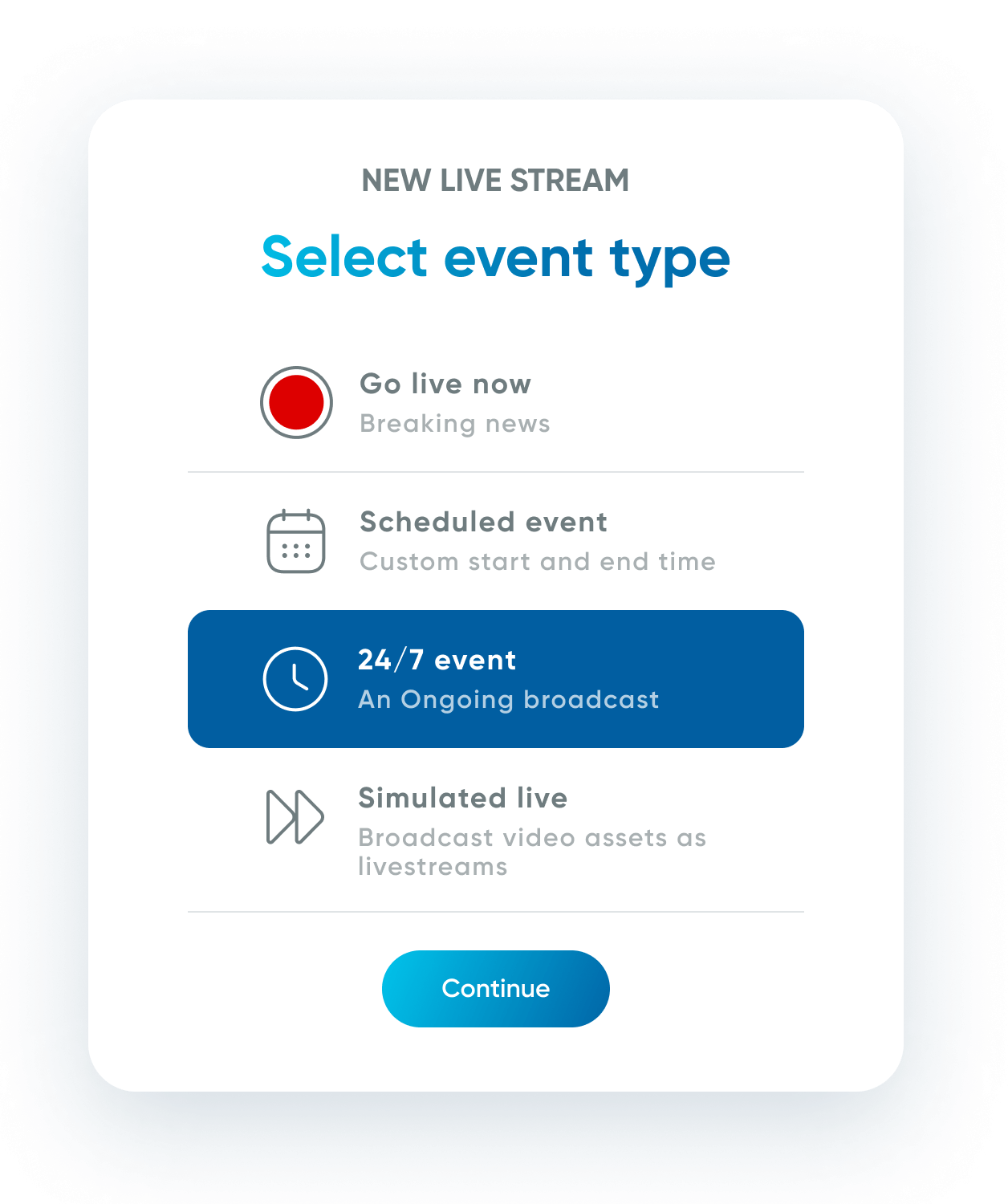 Make it a 24/7 channel
We can help you create a linear streaming channel or move you away from on-premise equipment to a cloud-based encoder so you can stream 24/7 without any headache or interruption in full HD format.
Simulate a live stream with VOD to LIVE technology
Do you want the live experience without actually going live?
With Flowplayer you can push pre-recorded video assets into a live playlist and deliver to your site or application in live format with HLS manipulation innovation. Allowing you to polish video content and present a slicker brand image or run a linear content stream that everyone watches at the same time.
Simulive captures the magic of a live event, but allows you to record ahead of time, which helps you record your best version of a presentation or performance, which alleviates the stress of having to do well under pressure. It also prevents any technical hiccups or difficulties and you can reuse a winning video as many times as you want.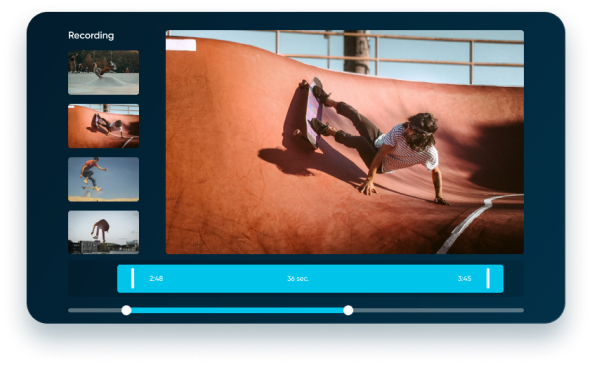 Live Clippings
Create live clippings from the stream while the event is running, available for use as a separate on-demand video asset immediately.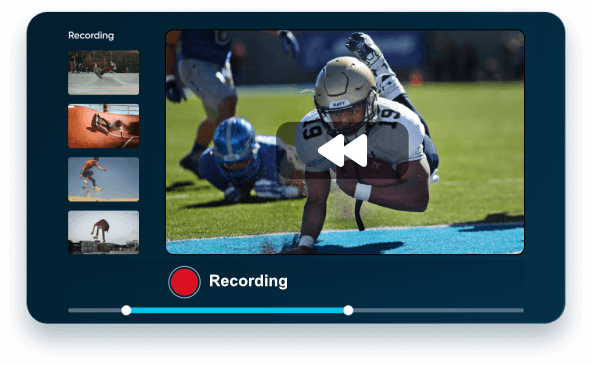 Record & Rewind
Record the stream and automatically replace it with the recording once the event has finished - available in the platform for use at any time. You can also use the DRV functionality which will give your audience the ability to rewind to re-watch a special moment.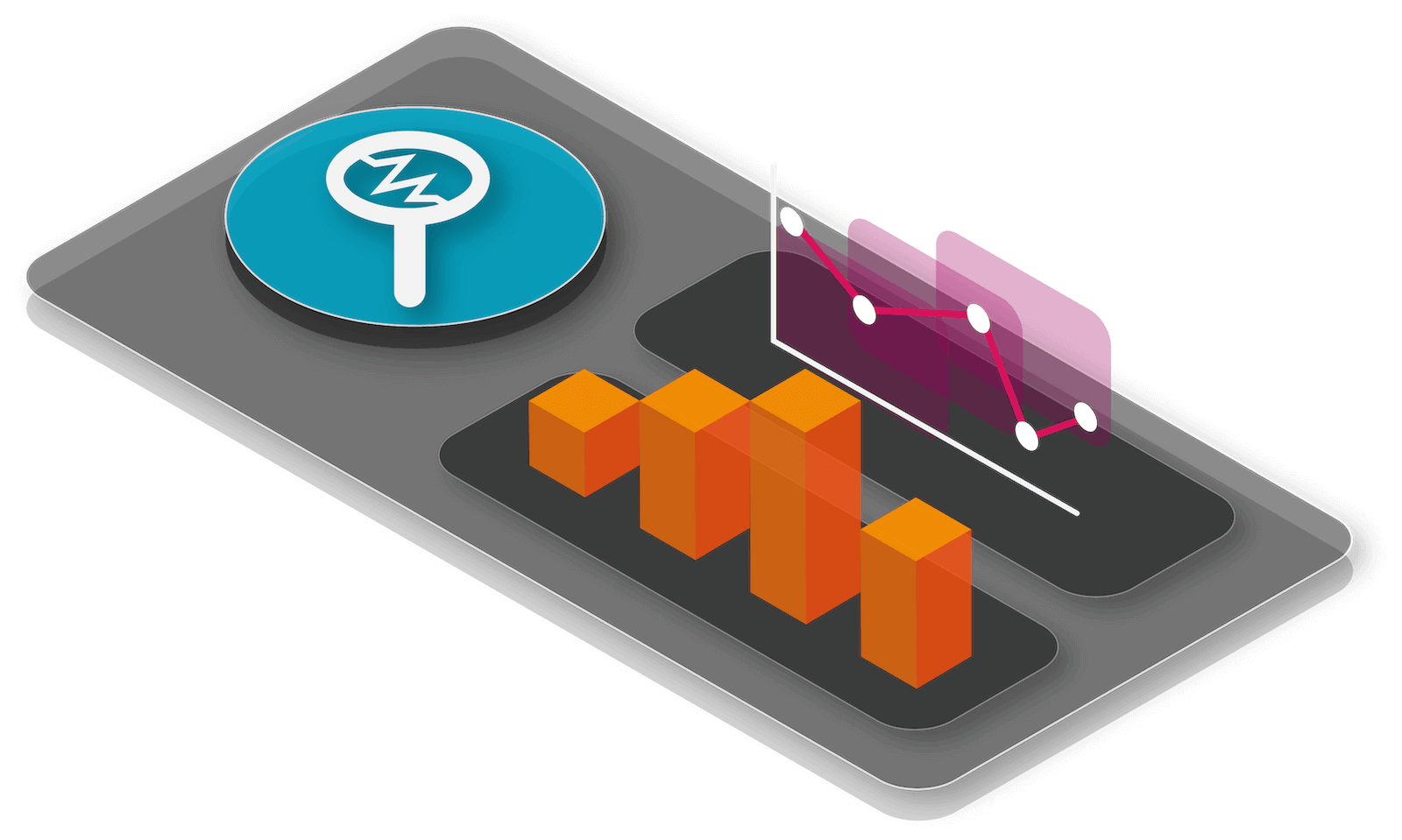 Instant Live Diagnostics
Understand what is happening to your live stream in real time, check connectivity and frame settings in real time to deliver the best live experience without interruptions.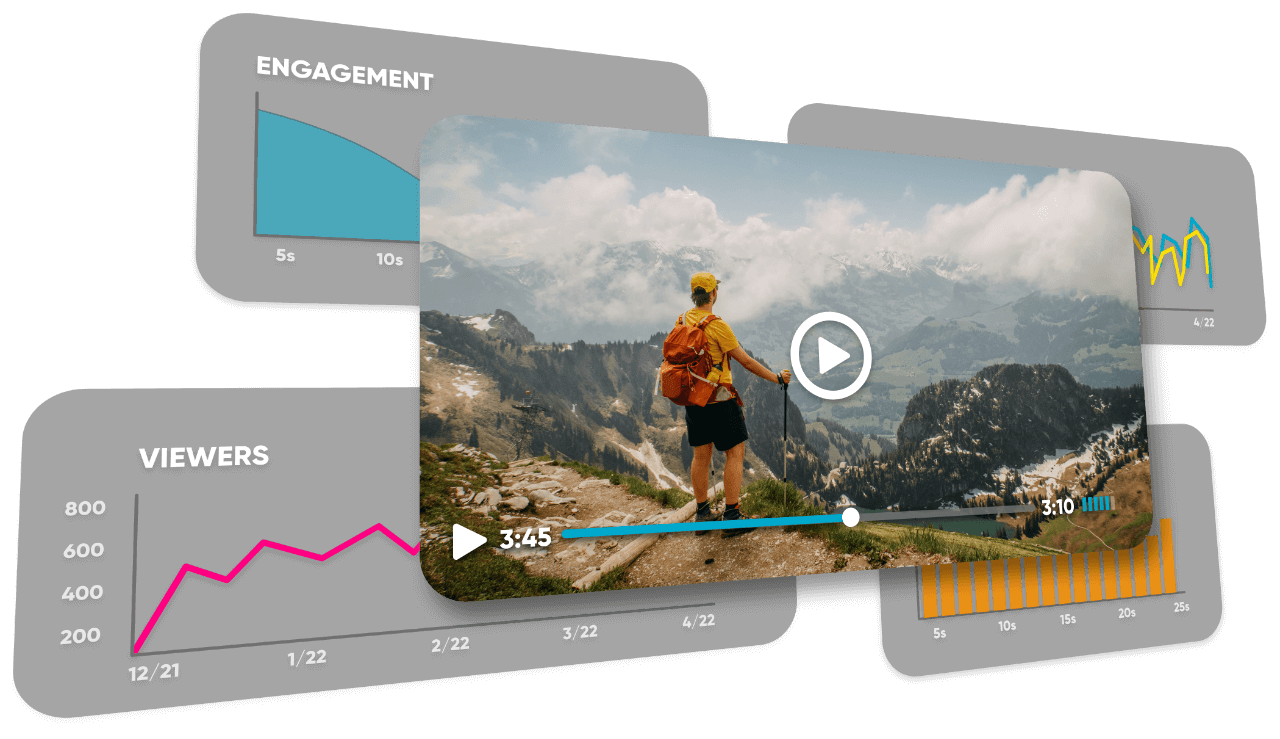 Monitor Real-time Analytics
Using our live analytics, you can see in real time how people are watching your streams and when the event is over you check back to see how successful it was at any time.
Monitor Real-time Analytics
Get started with an advanced video content hosting platform in minutes.
Our team has been developing video solutions on the web since 2004. We have helped 1000s of global brands achieve their video-on-demand, live or simulated live streaming goals, at any scale.