 Why a Live Streaming Strategy is a Must-Have for Marketing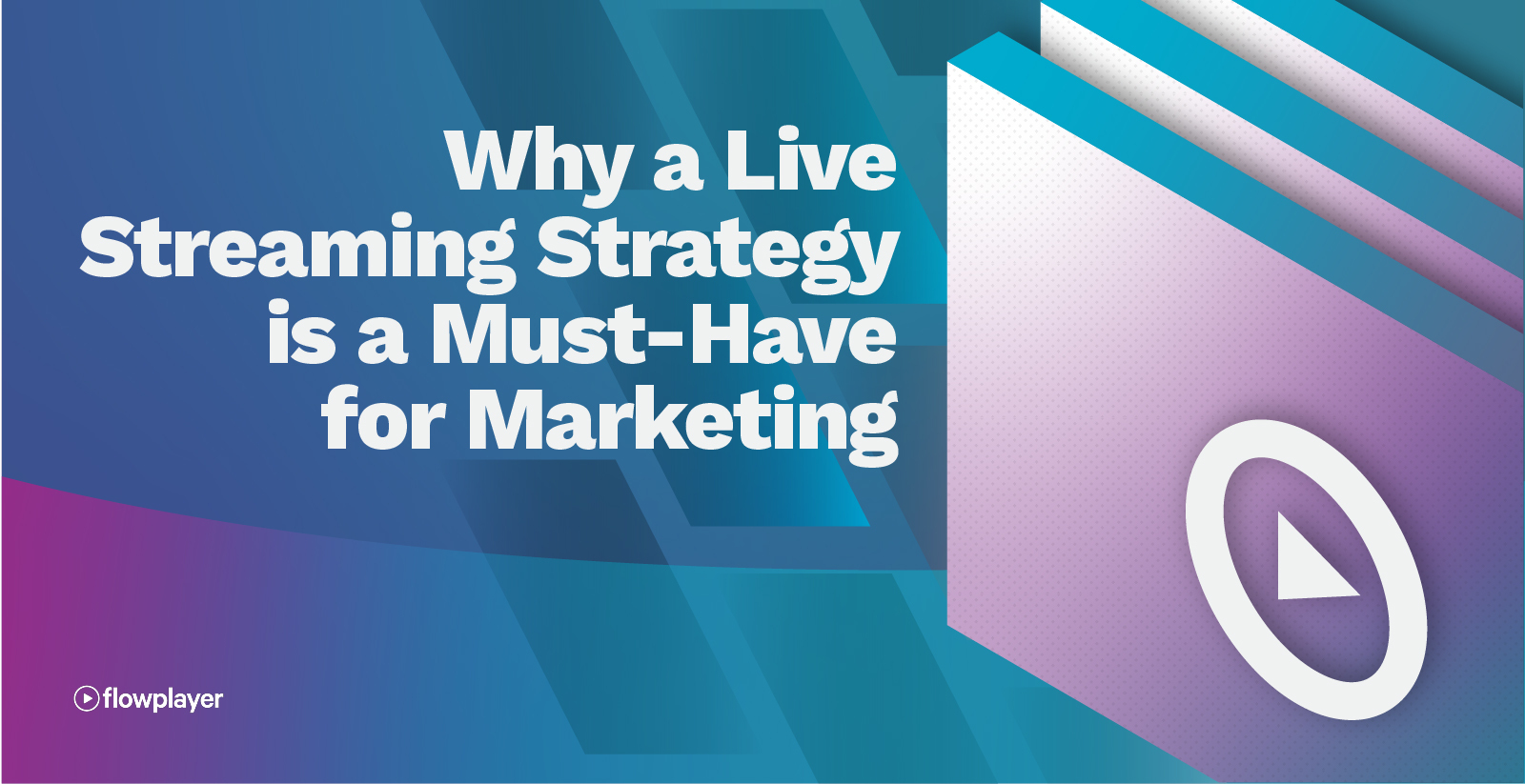 Marketing has a very important role in the success of any enterprise. This is the process by which companies reach out to end consumers and convince them to use their goods and services. Media and communications are used as connection tools.
Little by little, television and radio showed up and made a breakthrough in marketing. Now, the latest in the range of communication tools is online video broadcasting.
Overall Live Streaming Effect
Did you know that about four out of five people are more likely to watch a video than read a blog? Each year, the amount of video content increases, leading to video content and live streaming increase on Facebook, Instagram, and many other major social networks.
Why has live streaming outperformed other streaming services? First, access to information. The average consumer these days is quite different from one 20 years ago.
Now, they want to learn about a brand during the sales funnel steps to have real confidence to spend money. Not only do they want to know more about the brand's corporate behavior, but they also want to see the brand's character or persona. Live streaming offers that opportunity.
There are many possibilities for live broadcasts. Thankfully, consumers can watch these real-time feeds anywhere in the world. As long as you have a live streaming strategy, it can be an excellent way to connect with the client and build a relationship.
Live Streaming Won't Go Anywhere in the Future
At this point, it's worth looking at something that a lot of people are worried about: are real-time events just one step in a broader digital marketing journey?
We never know. However, there are at least three reasons why live broadcasting is here to stay:
Huge coverage. First of all, with all the different live broadcast ideas, brands have a chance to reach people who aren't even leads yet. Instead of contacting an established list of people with email marketing, live streaming can lure people you didn't even know might be interested.
The rise of smartphones. More and more people are choosing to access the Internet using smartphones rather than PCs or laptops. People can watch the live feeds when they go to work, on a lunch break, while waiting for a meeting, or even chilling on the couch at home.
New opportunities. Third, as we will see later, there are excellent ways to interact with an audience, no matter your niche. Don't assume live streaming is not an option for your industry or audience.
6 Advantages of Live Streaming as Strategic Selling Channel
So far, advertising has been all over TVs, websites, OTT, etc. But it used to be like communication between one and many. The personalization element was absent.
Real-time events on platforms are all about connecting with people face-to-face. This offers the following advantages.
1) Clients Can Take Part in the Journey
Companies no longer respond to clients the old-school way after a product or service is introduced. Companies can create AR & VR content, video newspapers and broadcast them live, showing how the end product arrives to the recipient. Online video streaming has helped them guide customers through the process as the product is being developed as well.
This kind of multimedia content makes your site or blog more attractive and credible.
2) No More Customer Confusion
Text messages printed in newspapers or television advertisements aren't always memorable. The reason is either a poor message (bad quality advertising or selling copies) or a too excessive one (as in TV commercials).
Live streaming balances the old-school and new advertising trends and makes information available to a wide audience.
3) Discovery of Your Audience's Interests
Live streaming is an incredible field for trial and error. It helps you understand the interest of your audience on a more profound level. When you start doing this, you may notice that some of your live videos are behaving better than the others. This is logical, since a certain type of content excites and engages your viewers better.
Experimenting with various kinds of live content will help you understand what your client likes and dislikes. In your live videos, ask the viewers for feedback on the content and what they would like to see from you as a brand.
4) Easier Collaboration with Influencers
It's harder to work with influencers now than in the past. Rather than having an influencer simply mention your name or products, you should engage them more. An excellent way of doing that is through, you guessed it, live feeds.
For example, many brands start working with influencers before important events. With an influencer as a host, your audience will likely be listening, and you'll get more leads.
5) An Extremely Profitable Way to Connect to the Public
Live streaming can be broadcast over several channels and platforms using the multi-casting technique. Videos are then available as a post, gaining maximum reach and providing more coverage, saving money.
Talking about money, live streaming is affordable for any budget. This makes it a part of a magic marketing formula. And if you have a large following on your Facebook or Instagram account, it's a priceless opportunity to boost your campaign.
6) It Gives Your Company a Face
By choosing the right information, people, and platforms, you create a face for your brand. Live streaming is one of the top digital marketing techniques which helps the company's executives communicate directly with clients. The online event continues to roll after you post it as an IGTV or YouTube video. The presenter can select a question and answer it in real time, creating that one-on-one communication customers are dreaming about.
Conclusion
An online streaming strategy is a must for marketing nowadays, given the impact, scope, and attention it collects. The analysis of live streaming results helps businesses find out what they have done right and wrong.
Additionally, it lets you send the message to the right audience and get instant feedback. Overall, this is the tool marketing specialists can rely on and should consider rising above the others when it comes to social media marketing.
If you want to learn more about how to implement your own live streaming strategy with Flowplayer, contact us here. Or to see all of the features in our Enterprise plan, please visit our Plans and Pricing page!
If you would like to try how Flowplayer works, you can do that for free. Check out our Explorer plan!