 Introducing Simulive! A powerful tool for Automated Virtual Events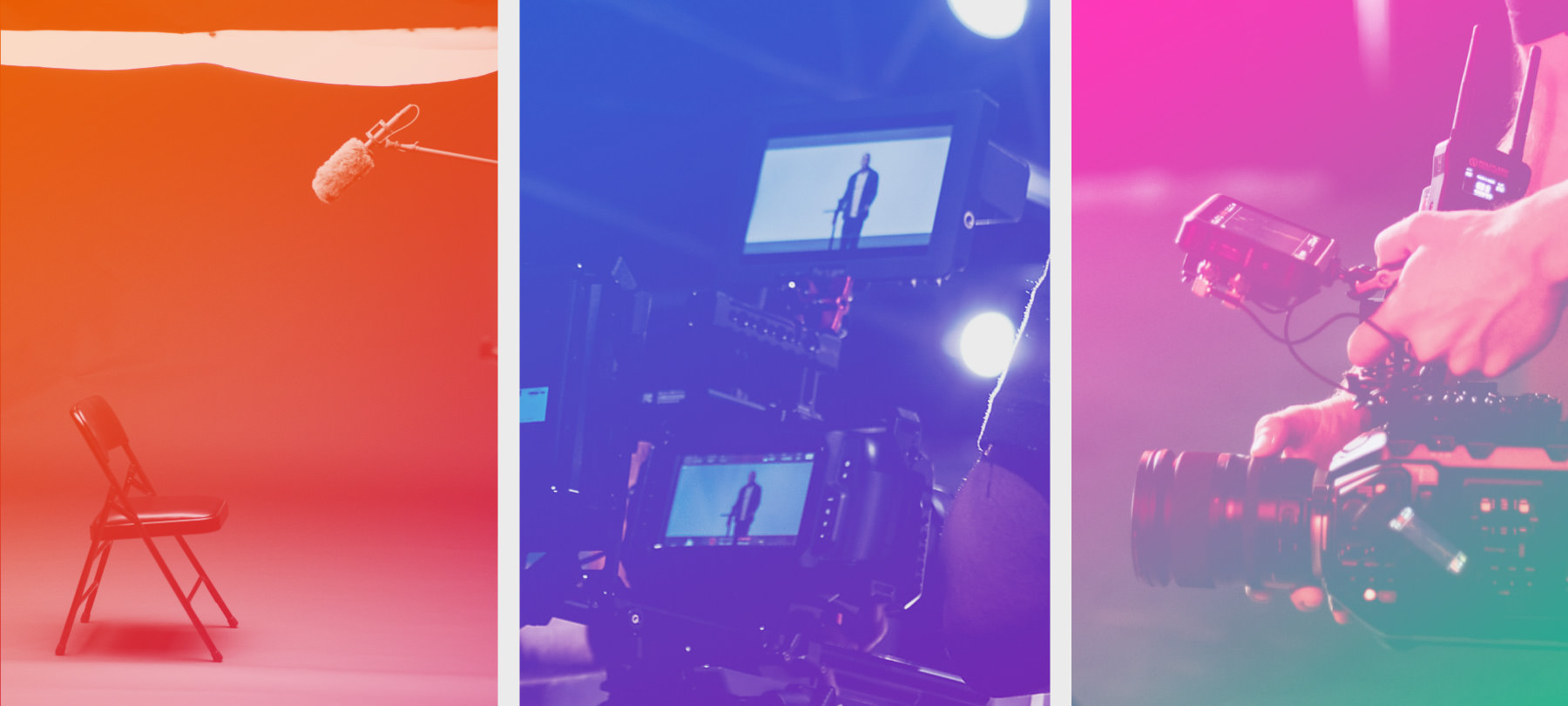 What is Simulive?
As we mentioned, Simulive ("simulated live") video involves live streaming a recording as if it were a live video. Think of it like a rerun on television, playing a pre-recorded presentation in a "live" time slot.
How is this different from other online videos? Well, even if Simulive video is already pre-recorded, it's only available to watch at a specific time, while video on demand (VOD) is accessible to viewers at any time
The other big distinction here is, even if you're playing a pre-recorded video over a live stream, you can still interact with your audiences in real time on the day of the presentation.
It's also possible to incorporate pre-recorded elements into an otherwise live event, making it a powerful hybrid of live and Simulive!
The Top 5 Benefits of Simulive Webinars and Videos
Now that you know what Simulive is, you may be wondering why it's worth doing. Below are several great benefits of using Simulive for your webinars, videos, and live events!
1) Increase Viewer Engagement
Of all the content types, video is consistently most effective at engaging audiences – and within the format of video, live video gets more engagement than VOD by about 10%. So, why not use Simulive to get the high engagement of a live video, but with the quality and ease of a pre-recorded video?
This effect is even more pronounced if you incorporate scarcity and exclusivity, where you share content in the live event that isn't available anywhere else, or feature a unique guest speaker/presenter just for that event. (Also, it's easier to coordinate with Simulive – high-profile guests don't have to be available at the exact time slot for your live event in order to participate. Just record them when it's most convenient for them!)
Live events also give you the opportunity to interact with your audience in real time. This is particularly helpful for sales presentations. By using Simulive, you can achieve a completely different level of engagement and investment from viewers compared to VOD content.
2) Boost Video Quality
Another key benefit of Simulive is video quality. Remember, a true live video is susceptible to the quality of your internet connection. As we discuss in our post on the best bitrate settings for streaming, you need a strong upload speed for live video – but the technical demands are lower if you're working with a pre-recorded video, which helps you avoid live broadcast hiccups.
Aside from video quality, you can also ensure a better presentation overall. One of our favorite examples is in the music industry. Flowplayer often sees musical artists and bands use Simulive events for their virtual live concerts, because they can play at their best and control everything from audio quality and lighting to camera angles. Plus, as an extra bonus, the lead singer can't accidentally forget the words in the middle of a live stream!
Because your internet connection can be unpredictable – and video quality is so important for your brand – you can put the odds on your side of a successful event by using Simulive.
3) Maximize Video ROI
Once you've put in the hard work to create a great virtual event, why use your valuable time to deliver the same presentation over and over again? Simulive allows you to put in the work to make the best possible event – one time.
Then, you can use this video for as many "live webinars" as you want. I've seen this work firsthand – in one of my previous projects, I worked alongside a sales team to create pre-recorded video presentations that the salesperson could play on a call, while still interacting with the prospect live to answer questions.
You can use Simulive video as a vehicle for closing prospects in small live groups. In cases like this, a single one-time investment in these videos led to a truly massive ROI in terms of new business.
4) Focus on Live Interaction
When you're doing a true live event, your focus has to be on delivering the content – live interaction takes a backseat. However, one of the best features about live events is that you can interact with your audience in real time.
If you make the leap to a Simulive webinar or event, the main presentation is already recorded, so you have a lot more personal attention to answer incoming questions, chat with your audience, and generally make the live component of the event much stronger.
5) Improve Your Monetization Potential
All live videos cost money to produce, whether you're broadcasting a keynote speech, a sporting event, a concert, or a sales presentation. Wouldn't it be nice to defray these production costs or even make a profit?
Fortunately, similar to how you monetize VOD, you can monetize live videos on a transactional, subscription, or advertising basis. This includes Simulive videos!
The best thing about a simulated live video is that you can ensure a certain level of quality and polish. Sponsors in particular want to know that a presentation they attach themselves to will reflect well on their brand – but it's also helpful if you want to be confident that all of your live events will maintain enough quality to justify a paid subscription, pay-per-view charge, or other monetization method.
Getting Started With Simulive in Flowplayer
Ready to create your first Simulive event? We break it down step-by-step for you, including how to launch it right in Flowplayer!
Step 1: Choose an evergreen topic.
For an effective Simulive presentation, you'll want to put time into picking the right topic. Specifically, you need a topic that will remain relevant for a long time – ideally, at least a year. This keeps you from having to re-record the content over and over.
For example, if you're an estate agent trying to get new buyers or sellers, you could record a Simulive presentation about current inventory levels in your local market – but this information would be outdated in just a few months.
As an alternative, you could talk about 3 steps to find the perfect location for real estate, a topic that's more likely to stay relevant in the long run. Try to deliver a presentation that's likely to be just as appropriate for your audience in a year or two.
Step 2: Plan the event.
Once you've picked a great evergreen topic, it's time to think through the event itself.
Here are the 5 W's you need to consider:
What your event's goal is (such as selling a product, booking appointments, building an audience?).
When (and how often) you want to live stream this presentation.
Who you're going to be targeting.
Where you want to promote the event.
Why your event will be worth watching (ie how can you make it irresistible so people feel compelled to attend?).
It'll take some time to think through these details, but what's handy about Simulive is, it's always possible to go back and make tweaks as you start to see what works.
Step 3: Pre-record your presentation or event.
Whether you choose to record yourself doing an actual live presentation or just record yourself doing an offline runthrough, the next step is to get a complete video of your event.
Then, you'll have it on hand to use in Simulive presentations whenever you want!
Step 4: Go live in Flowplayer.
In Flowplayer, broadcasting a Simulive video is as easy as selecting your video file as the source and clicking a single button to go live. However, there are also plenty of customization options to make sure you offer the best possible viewing experience.
We also offer a unique feature called "live sources" – a stream key you can re-use each time you go live. This makes it easy to push a Simulive video to your audience without a lengthy setup time each time you want to broadcast!
Step 5: Monetize your stream (optional).
One of the best features you get with Flowplayer is the ability to fully monetize your videos, including livestreams.
We've actually partnered with InPlayer to charge on a pay-per-view or subscription basis – not to mention the opportunities for sponsors and advertising. Monetization is optional, but it's nice to at least cover the production costs of your events, if not make a tidy profit on each Simulive event.
What is Simulive Conclusion
If you have the time and resources to do a standard live event, this can be a great way to engage with your viewers and discover what resonates best with them. However, once you have a winning presentation, why reinvent the wheel?
Simulive is a "best of both worlds" mix of two popular formats: pre-recorded videos and live streaming. If you can master Simulive events, you'll be able to leverage virtual events to market your business, create new revenue streams, and open up a lot more opportunities for video and event marketing success.
Ready to implement Simulive in your business? To learn more about Flowplayer's live streaming and VOD functionality for enterprises, please visit our Plans and Pricing page!