 Ring Publishing Chooses Flowplayer to Power Its Video Publishing Platform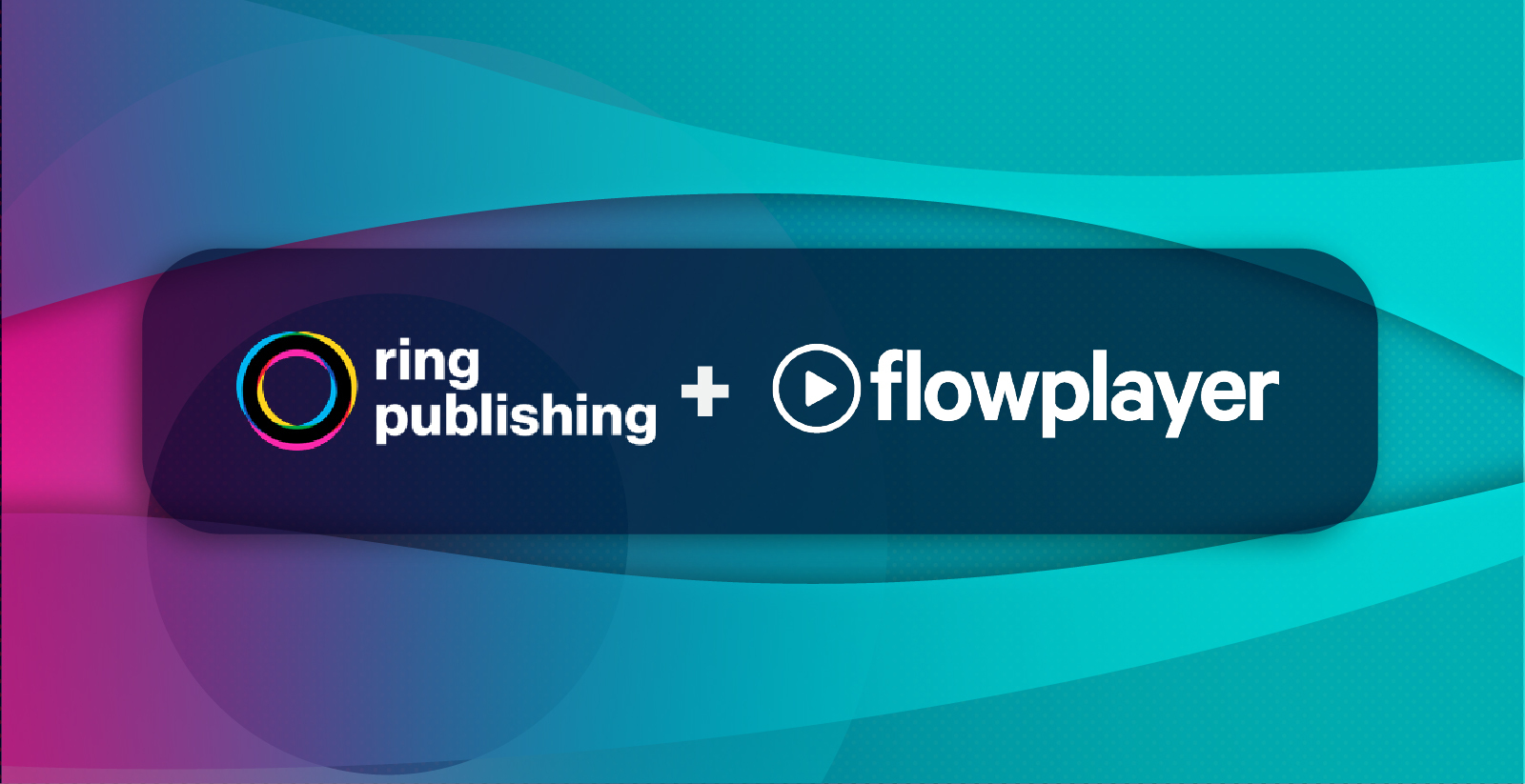 Flowplayer video technology will power Ring Publishing, an all-in-one digital publishing platform created by Ringier Axel Springer Poland.
STOCKHOLM, SE – Flowplayer, one of the world's most deployed online video platforms and live streaming providers, is pleased to announce a new partnership with Ringier Axel Springer Poland (RASP) to power the media company's Ring Publishing video platform.
The partnership emerged out of RASP's need for a more flexible and robust video solution. In today's fast-paced world, demand for video content is increasing every year. In fact, nearly 67% of the online population consumes video news every week, according to a 2020 Digital News Report survey of 40 countries.
Acknowledging this growing need for a modern and extendable video solution, RASP launched a new video integration with Flowplayer. As a result of this new partnership, the Ring Publishing platform has seen improved user engagement and greater ad effectiveness, including the following key results:
0,6 second faster player load
89% faster player initialization start time
57% faster playback start time
50% + fewer errors from AD servers
Compatibility with VAST 4.0
Ring Publishing platform is an all-in-one publishing solution used by a range of media companies to streamline their content creation, editorial, and publishing processes.
With the addition of Flowplayer's powerful fast-loading video player – only 5% of the size of YouTube's player – Ring Publishing will be able to support video playback for publishers throughout Europe and Africa, including leading brands like Polish Onet, Fakt, Newsweek, Forbes, Business Insider, Serbian Blic, Hungarian Blikk, multinational NOIZZ, and Pulse in Nigeria, Uganda, Kenya, and Ghana.
"Ring Publishing supports all common content types: texts, galleries, listorials and many more. But video is one the most important and the most demanding. Great user experience on various devices, fast start and smooth playback, rich ads capabilities and high viewability are crucial from the perspective of our clients, as well as their users and advertisers. We wanted a solution that could fulfill demanding requirements and a true business partner as well – and we've found both with FlowPlayer."
Jerzy Gulczyński / Head of Ring Publishing
"Ringier Axel Springer is one of the leading innovators for digital publishers and media experiences in Europe. With brands such as Onet, Blic, Business Insider or NOIZZ, the company has a long history of providing best in class publishing tools for their customers. We are proud to have been selected as a partner for their next-generation publishing platform and we look forward to working with them, perfecting the online media experience for their customers."
Henrik Lovén / CEO at Flowplayer
Ringier Axel Springer Agnieszka Makowska, Group Communications Manager +48 508 000 404 agnieszka.makowska@ringieraxelspringer.pl
 www.ringpublishing.com Flowplayer Henrik Lovén, CEO +46 73 525 4910 henrik.loven@flowplayer.com flowplayer.com
About Ringier Axel Springer
Ringier Axel Springer operates a portfolio of strong media brands in Poland, holds number one positions in print and digital media in this region, and operates leading brands in the job, real estate and car classified business in Hungary, Slovakia, Serbia and in the Baltics, among others – including reality.sk, autobazar.sk, profession.hu, nekretnine.rs and cvkeskus.ee. In Poland, Ringier Axel Springer publishes over 20 established print, digital, and transactional brands. With its digital brands, it reaches over 20 million users daily.
Read more here
About Flowplayer
Flowplayer provides a purpose-built video platform for digital media publishers to capture the video and live opportunity. The platform features next generation video technology, including the fastest-loading video player and the most sophisticated live streaming service. Already installed on an estimated 1 million sites, Flowplayer is recognised as the fastest growing media player by SimilarTech and a top 10 live streaming solution by Media & Entertainment Tech Outlook.
To learn more about Flowplayer features, please reach out. Discover the power of Flowplayer for your business – get in touch with us today to get started!