 Powerful combination to monetize premium content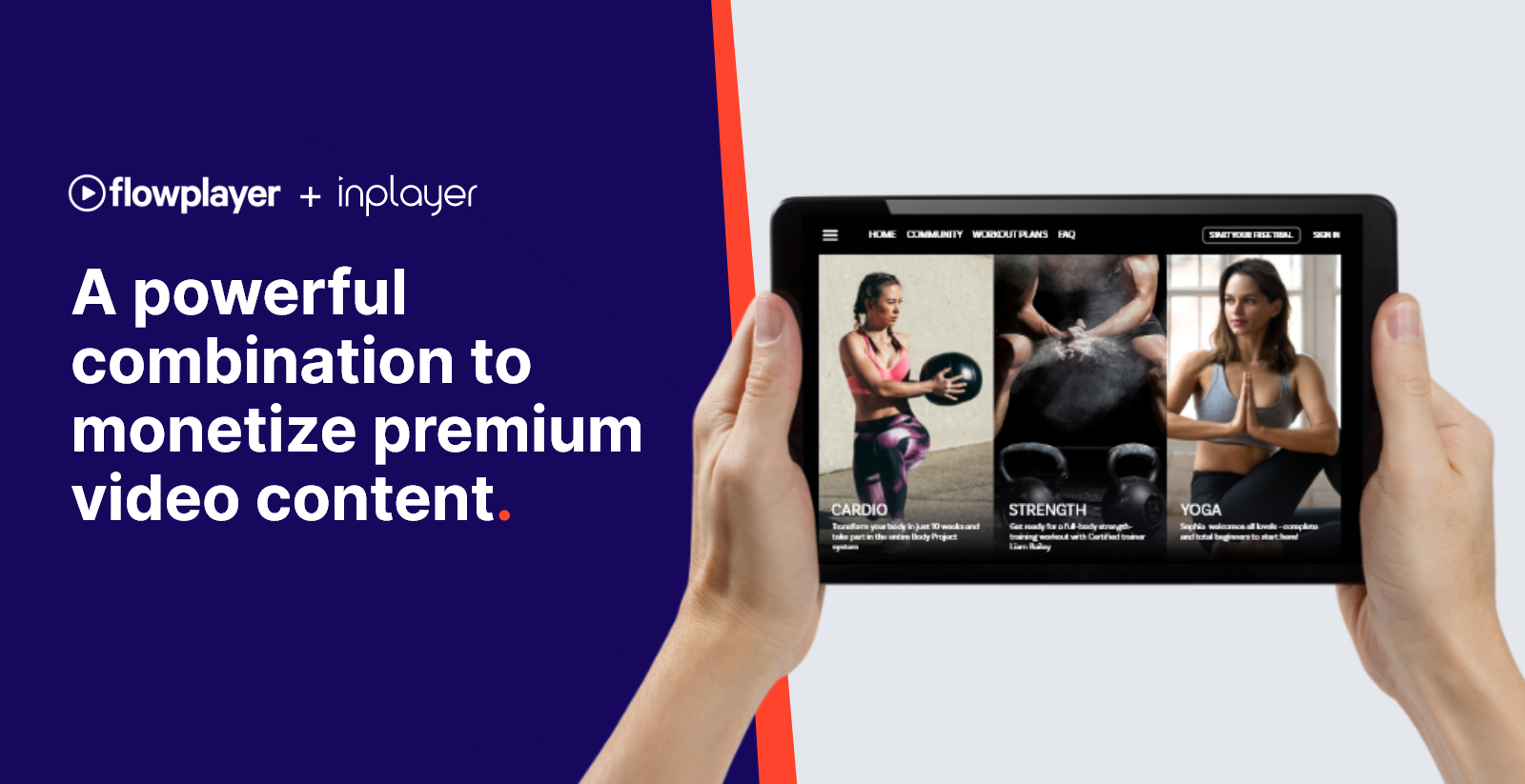 Flowplayer + InPlayer a powerful combination to monetize premium content
Today, video on demand is big business. In fact, according to Statista, the subscription video streaming (SVOD) segment is projected to reach a total of $82.43B in 2022. Whether you're looking at video production for lead generation or as a profit center in its own right, there's a lot of potential to monetize your videos in this brave new VOD world together with Flowplayer and InPlayer.
If your business wants even more flexibility in monetizing your videos and live streams, then the Flowplayer + InPlayer partnership can be of interest to you. If you would like to learn more about these methods and get the full information about how to integrate the two solutions then feel free to download our white paper on the subject. You can also read about Corrigan Sports which broadcasts lacrosse games and is delighted with the technology combination.
Whether you're an event coordinator – moving to online events, a new OTT business looking for an easy-to-use video platform that can manage multiple subscription options, or a large scale media house wanting to monetize live sport, breaking news, or exclusive interviews, this slick integration will support your revenue goals.
"Partnering with InPlayer is a logical step for Flowplayer. Extending our monetization possibilities will empower our customers to leverage TVOD or SVOD and grow their revenue streams. We are delighted to now offer this robust integration which makes paywall interaction simple for end-users and gives content owners complete control." Henrik Lovén, CEO Flowplayer
"We are excited about the opportunities that pay-per-view and subscription offer to Flowplayer's users. By teaming up with, we support content owners in monetizing their own video-centric websites, building OTT services, and driving profitability and audience growth with the best value proposition and ideal user experience", says Edit Kovács, Chief Product Officer, InPlayer.
About InPlayer:
InPlayer is the market-leading content protection and monetization platform. It offers a secure, reliable, and scalable Paywall service to more than 800 customers globally. Trusted by some of the world's largest rights holders, content creators, production companies, and streaming platforms. More information: https://inplayer.com/
About Flowplayer:
Founded in 2004, Flowplayer is one of the most deployed video players on the web. The next-generation video player and platform solution serve some of the most successful media houses, broadcasters, publishers, event owners, and OTT platforms today. The ultra-lightweight player solution offers over 36 different plugins, including React, VUE, float-on-scroll, frame-accurate seeking, and many more, while the platform features sophisticated tools to help you manage, publish and achieve any live or on-demand video goal at any scale. More information: https://flowplayer.com