 How to optimize your video for SEO in 2020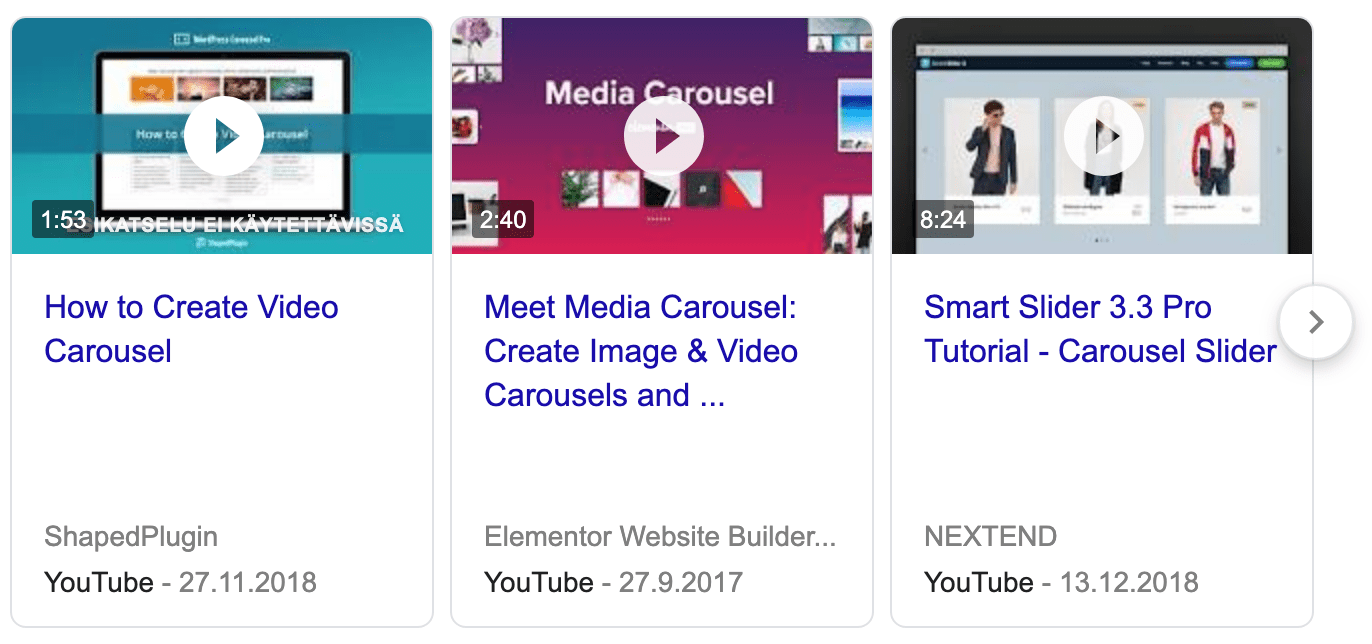 Online video takeover
The average person will spend 100 minutes each day watching online video in 2021, up from 84minutes last year, according to Zenith's Online Video Forecasts 2019 report. This isn't surprising - people tend to find videos more engaging than other media, and technology is evolving in a way that makes video consumption more and more common.
If people engage more with videos, then videos naturally bring in more traffic, and that's what makes videos so interesting from a marketing point of view. Especially if they show up in a SERP (search engine results page), since rich results tend to increase CTR. However, this isn't an easy thing to accomplish.
Each year there are more videos out there, which means more competition; ranking a video rich result requires some work, patience, and acceptance of the fact that it may never happen. That being said, there are things that can be done to improve the chances of having a video rich result in a relevant SERP. We will dive into them in a second, before let's talk about video hosting options and what might be better for SEO.
Video hosting
When it comes to video hosting, there are two main solutions: hosting them yourself, or hosting them through a streaming service like YouTube. Both options have pros and cons, and you should decide what to do according to your business needs and goals. YouTube is Google's video hosting platform and tends to get featured more often in the results page, and as the second biggest search engine will naturally get your video in front of more eyes. If you host yourself, you have more control over the videos, access to more analytics, and if the video showup in a SERP, it will link to your domain (not YouTube).
One solution might be to try to take advantage of both solutions and combining them. You can use a solution like Flowplayer to upload videos to your website, and use YouTube to upload related or shorter videos, that would link to the relevant page in your website. Ideally, you shouldn't upload the same video in both places - try to combine efforts instead.
5 tips to optimize your video for search
1. Content always comes first
Besides having a high quality video, it's important that the video also adds value to users, and that is in line with the intent and content of the page where it's located. This study claims that including videos on landing pages can increase conversion rate by 80% (source). Identify landing pages already ranking in good positions on Google and enrich them with a video that adds more relevant content to the page.
2. Giving videos more context
One way to add more context to the video is by adding captions or a transcript. This will give search engines more to go with, and will also improve usability. Being linked from relevant sources will also help search engines finding the video and understanding what it is about. According to Moz, blog posts that incorporate video attract three times as many inbound links asblog posts without video. (Moz). With the growth of voice search, it is important to adopt a natural discourse in videos and to target keywords that are long tail, three or more words perform better in voice search. Shorter content wins.
3. SEO Housekeeping
There are SEO housekeeping rules that should be applied to any video:
Write catchy titles that include the target keyword in the beginning;
Write a descriptive and appealing meta description;
Have descriptive filenames;
Do not have duplicates - make sure the same video is not present in multiple pages, or you will be competing against yourself;
Confirm it is optimized for mobile;
A video sitemap is important if you have videos on your website, such file will give search engines details about the videos you have on your website, so they can be indexed correctly.
4. Being SERP ready
Google used to display video thumbnails, but it is now reorganising the way videos are displayed in search. Instead of a video box, Google is now displaying a video carousel with multiple cards, and can show more than three videos.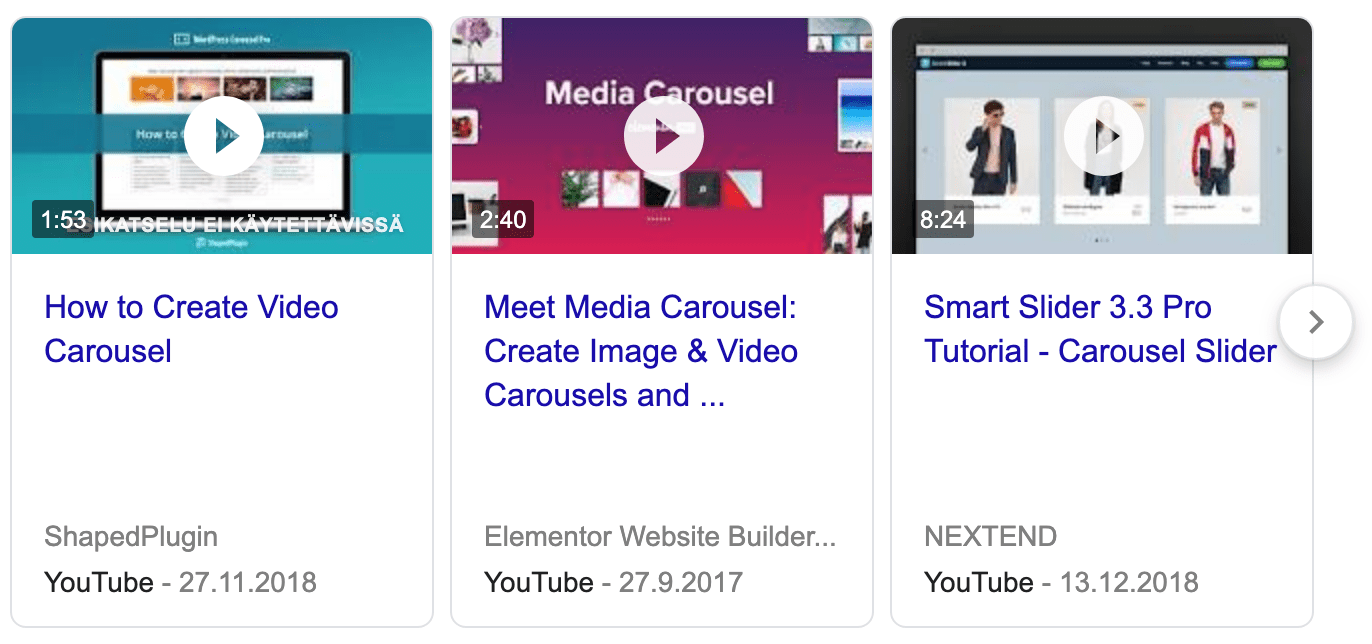 The carousel format does not include YouTube videos only, and presents a good opportunity for other brands to show up on page 1. Make sure to pick the best thumbnail for your video, as this is going to be the first thing that users will notice.
It is also very important to have schema markup properly implemented, this will give search engines contextual information of your videos. By using VideoObject Schema. This allows you to provide details such as the description, thumbnail URL, upload date, and duration. Google provides more information here.
5. Measure and act
Last but not least, knowing how videos are performing will help you improving them. People tend to spend more time on pages with video than without, and there is a Google patent that says that Google may rank pages higher if videos are watched for longer periods of time. Having access to viewing data and knowing if and when people stop watching videos, can give you relevant information about what can be improved in a video to improve engagement.
Video solutions like Flowplayer will help you draw conclusions about each piece of video content by looking at the play rate, engagement score and device distribution in the video analytics section.