 Flowplayer Partners with LensAI: Grow Your Ad Revenue With the Power of AI

Flowplayer is excited to announce a collaboration with LensAI to provide quality ad solutions to our customers!
The new partnership will put contextual, AI-powered advertising into the hands of content creators, media companies, publishers, and enterprises in a diverse range of industries. This means more relevant ads, and ultimately, more revenue for Flowplayer customers.
In this post, we'll talk more about what LensAI is, how AI-powered advertising works, and why it could help your business see greater revenue in the coming year.
What is LensAI?
If you're new to LensAI, here's a quick rundown. The project began in June of 2019, after co-founder Pavel Shkliaev was watching some online videos with his kids. They see something in the videos they wanted to own, and Pavel tried to find the items in online search.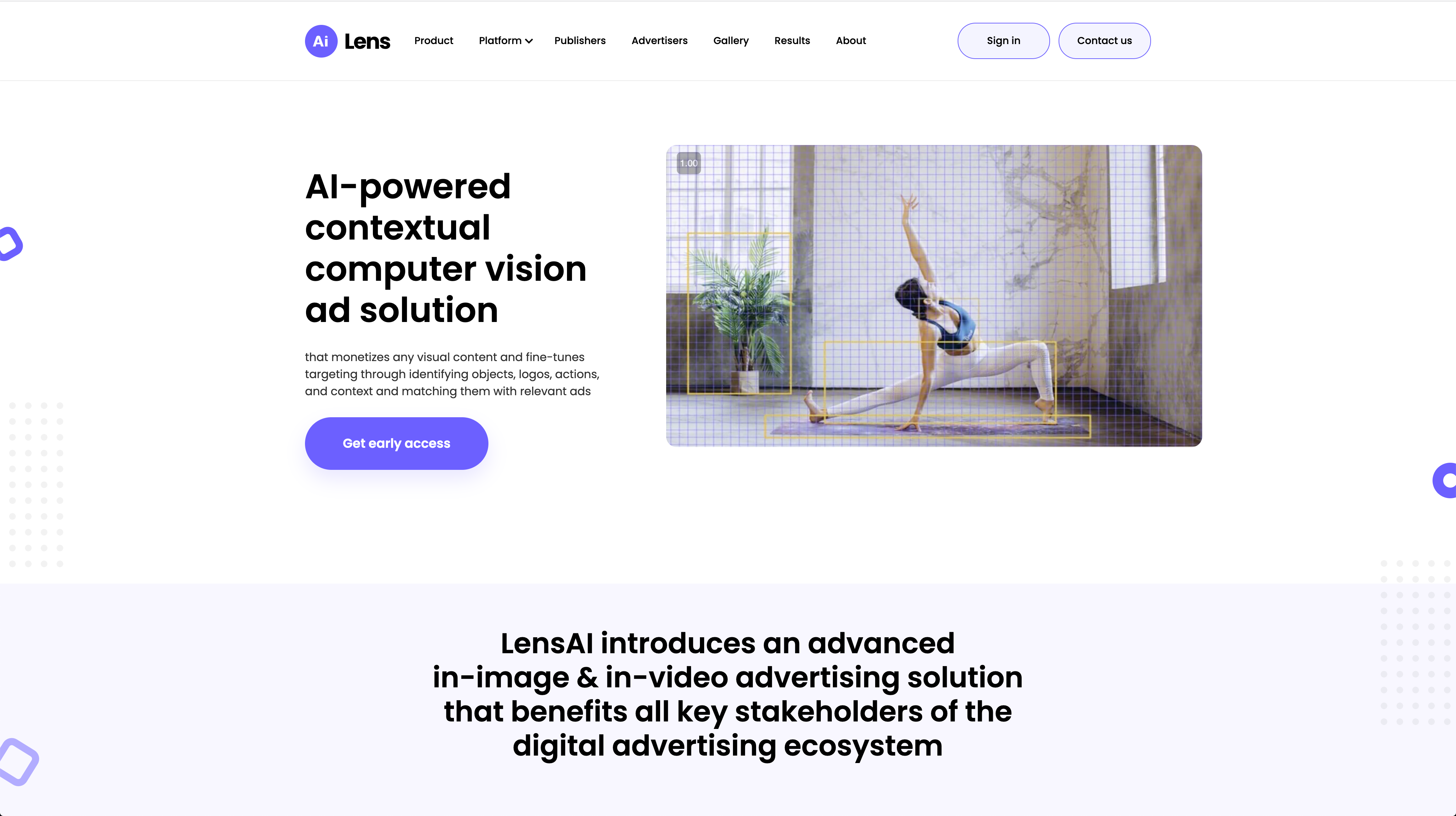 But the process was more difficult than he expected, and he found himself wanting a solution that didn't exist. But the question persisted: What if you could buy the things that appeared in the digital space without having to go search for them or guess what they are?
As it turns out, AI and computer vision held the potential for turning Pavel's novel idea into a reality: teaching artificial intelligence (AI) how to sell.
Understanding AI-Powered Advertising
While it's still fairly early for the world of AI-powered advertising, it has already shown tremendous results for publishers and content creators who want to generate more revenue from their videos.
The idea of AI-powered advertising is to use AI and computer vision technology to match relevant, contextual ads to the subjects of your videos.
In the case of LensAI, their ad solution automates targeting by identifying objects, logos, and actions within the content and supplying the most relevant ads to appear alongside them. LensAI is based on an associative thinking AI algorithm that can automatically embed relevant ads to content in real time.
And if that isn't enough, LensAI goes beyond straight in-image and in-video ads with interactive elements – and even the possibility of one-click shopping straight from their ads!
Plus, using analytics, LensAI can measure how each ad is performing to optimise the experience and provide greater revenue potential over time.
What the Partnership Means for You
As interesting as all these fancy buzzwords might sound, you're probably interested in how this can actually help your business.
Well, there's good news on that front!
The collaboration between Flowplayer and LensAI provides a lot of value to advertisers, publishers, and enterprise customers looking for greater control over and performance from their advertising.
Here's what you can expect:
More revenue generated from video ads across various formats and channels
Ads with content that will be safe for your brand
Valuable contextual data that will help you understand your audience better
Placement of shoppable ads with one-click purchase options from popular marketplaces and brands
This last point is particularly important! Imagine the potential for selling your own products or advertising partners' products directly from ads on your videos – no need to even click away!
At the same time, leveraging the power of AI to pair brand-safe ads with your video content can open up all-new avenues for how to monetize video content.
Conclusion
As you've no doubt noticed over the past few years, organic video and video advertising have grown dramatically, with particular emphasis on performance-based advertising.
In this virtual "arms race," it's important to find a way to stay ahead of the curve. Thankfully, LensAI and its technology represent an innovative new approach to the digital advertising industry.
At Flowplayer, it's our goal to provide the best online video hosting and live streaming solution on the market. As part of that, we know how important advertising options are to our customers, which is why we're so pleased to offer this AI-powered advertising solution from LensAI.
If you want to learn more about LensAI, head over to the LensAI site and request a free demo.
If you're interested in learning more about the video advertising and analytics options provided at the enterprise level of Flowplayer, please don't hesitate to contact us here. Or to see all of the features in our Enterprise plan, please visit our Plans and Pricing page!