 Announcing Wowza Aquires Flowplayer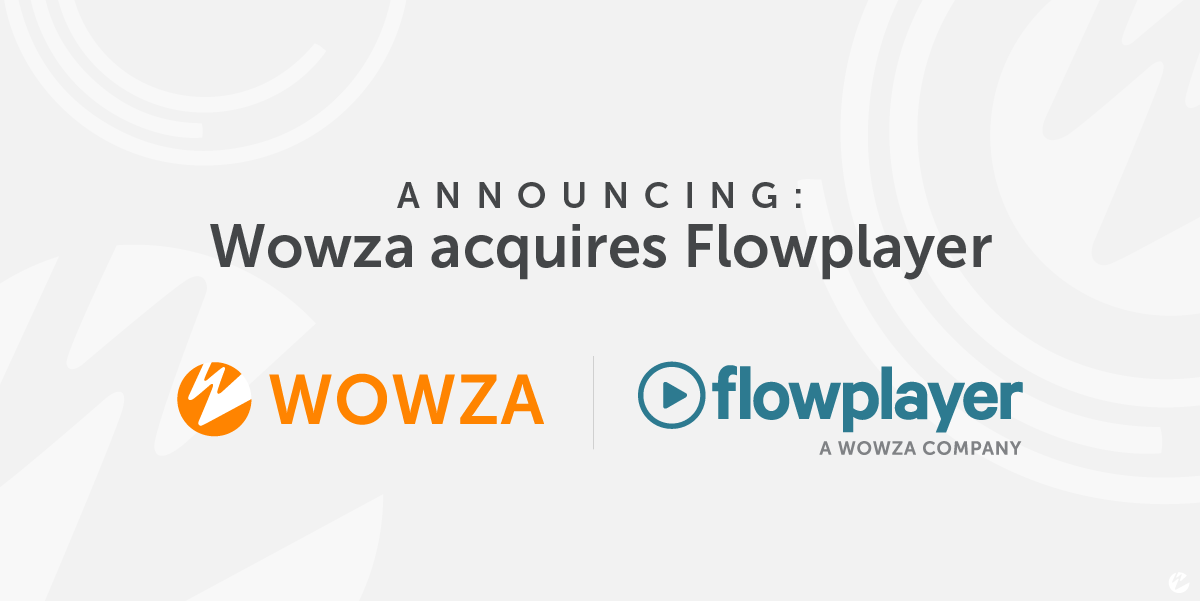 I am excited to announce that Flowplayer has been acquired by Wowza, a longstanding partner and streaming champion. The acquisition is a major leap in possibilities for both companies and is powered by Clearhaven partners investment in Wowza.
Accelerating innovation, powered by a strong product portfolio
Wowza has long been the beacon of the streaming world with battle-proven products such as the Wowza Streaming Engine and Wowza Video. Flowplayer has almost two decades of experience in developing award-winning player technology and cutting-edge video platform.
Both Flowplayer and Wowza have a strong vision of helping builders to achieve their goals when it comes to video development. It is even one of our foundational product visions in Flowplayer:
"We build a de-facto standard for video that help developers and business worldwide to create beautiful video experiences."
By combining great assets on both server-side and client-side, we will together lay the foundation for exciting innovation. Flowplayer will continue to serve our customers, adding great innovations and features going forward as a result of being acquired by Wowza.
Centuries of thought leadership
Between Flowplayer and Wowza we carry centuries of knowledge of video and streaming. This knowledge will greatly benefit both existing and future customers, as it is already today. Our video experts are always ready to give professional advice regarding best practices and how to use our cutting-edge technologies to your advantage, feel free to contact us!
One of the instant benefits of combining the teams at Wowza and Flowplayer is the geographical footprint. Flowplayer has a strong footprint in Europe from both customer and development perspectives. As a part of Wowza, Flowplayer will be able to leverage the strong market position in the US that has been built over many years.
Making an impact on millions of users each day
The products created by these two companies touch the lives of millions each day, from major media owners, multinational corporations to individual creators. Wowza and Flowplayer are at the forefront of the tech evolution with products used by the vast majority of the world's population. Already today ⅔ of all data transferred over the internet is video, a number that will only grow. We are passionate about building great products and thrive on solving difficult problems as a team. If you are looking for an exciting journey and career, head over to our open positions and join a winning team.
I look forward to the amazing things we will build as a part of Wowza!
Henrik Lovén CEO Flowplayer